Stronger together - GK Partner Program
We Want to Partner With You
As an Implementation Partner you will lead and support customer projects through to implementation as well as service and support. Together we want to make it our priority to ensure a fast and effective implementation process while continuing to deliver highest quality. Our Partners deliver local and professional implementation services – to customers that are conducting business on a local or global scale. We focus on reliable and long-term relationships, and work with partners that have proven expertise in the retail industry. We are looking forward to connect with you - join our Partner Ecosystem today!
Our Partner Engagement Program enables your consultants to have the best expertise and implementation skills about GK SOFTWARE solutions.
7 Reasons why:
We need you?
Customer Access
Retail Business know-how
Project and Business Analysis Capabilities
Proven IT Implementation and Service Model
Quality Assurance Process Experience
Resources and staff skill set
Local presence and support for customers
You need us?
GK Product Superiority Experience with SAP by GK Solutions and increase knowledge
Leader in Retail Store Solution Technology
Pioneer in Product Innovation
Retail Store Expertise and POS Solutions Professionals
Global Product Accessibility and global market reach (joint GTM)
Top Retailer trust in GK
Provide full Omnichannel experience to customers
and
Let's align on the joint benefits and talk to our experts.
Become Our Partner and Help Our Customers to Leverage Their Business

Partnership Benefits

Increased Revenue
By collaborating with us, partners can tap into new markets for solutions and services. GK Software will support you to create new revenue opportunities, grow your business and to maximize your profit.

Reduce costs & shorten the time-to-market
The enormous flexibility of our solutions, technology and services related to development and deployment capability allows you to shorten the time-to-market and reduce costs. You will become a part of our business network which offers you new business opportunities and the chance to expand your business easily.
Dedicated Partner Portal
GK Software has created a specific online portal to provide our partners with exclusive access to critical content such as sales and marketing tools, technical and architectural information, demo resources and training offers.

Dedicated Partner Support
Upon becoming a GK Software partner, you will get professional support through business planning, technical support, certified resources, implementation, joint sales and co-marketing opportunities by our engagement managers.

Training
GK Academy offers a role based training program for partners that provides a broad and deep knowledge about GK products and solutions. The Training will help you to get quickly up to speed so you can drive more revenue faster.
Demo Environment
GK offers Partners the option to subscribe for a Cloud POS Demo Account. Partners can use the environment to run an independent customer engagement.
What Would Our Partnership Look Like?
Together with our Partners we are committed to delivering the most innovative and flexible retail solutions which enable our customers to successfully operate against the competition.
Our mission and focus to Omni-channel retail commits us to Partner with the best in industry and work together closely to grow, innovate and lead the Omni-channel engagement.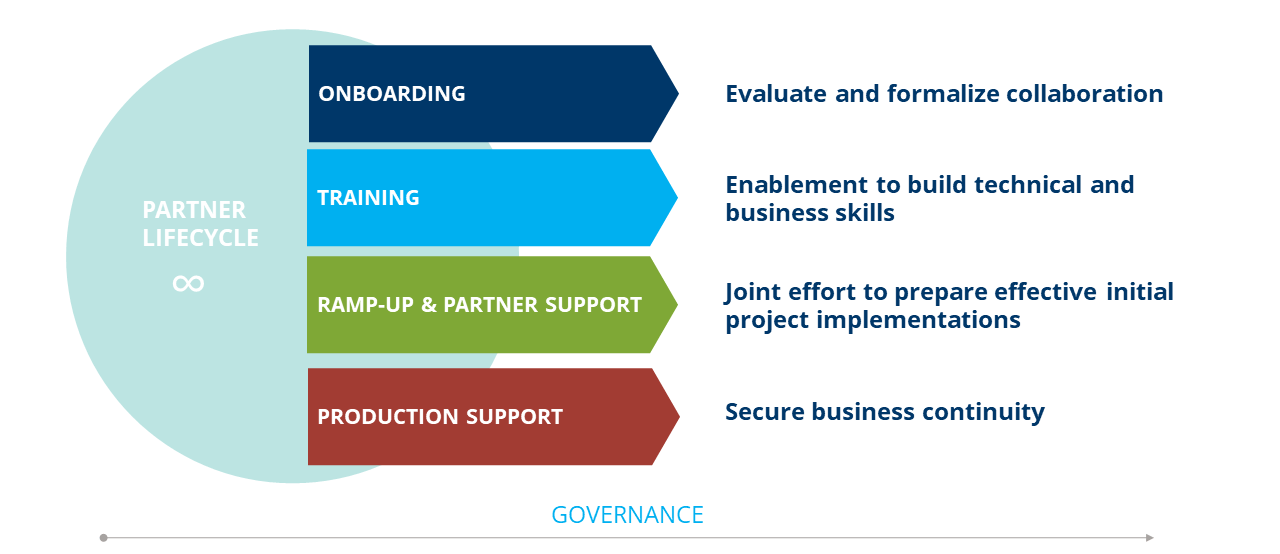 If you would like to become an Implementation Partner, please contact us on This email address is being protected from spambots. You need JavaScript enabled to view it..